Can you believe we're just days away from the start of 2020? Sure, it sounds so far away, but it really is right around the corner. With the New Year comes a whole new calendar of social events, parties and affairs that need to be planned, and that's a lot to worry about. One thing you shouldn't have to worry about is who will take care of your catering needs. If your 2020 celebration needs quality catering from one of the best names in the business, trust your Mexican food catering in Dallas to the professionals at the Iron Cactus Mexican Grill & Margarita bar!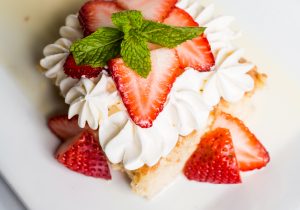 There is no better time than now to start booking catering for your needs in the New Year, so whether it's a family reunion, a rehearsal dinner or a corporate function, Iron Cactus can take care of your needs. The Iron Cactus offers the best in first-class Mexican food catering in Dallas. Don't delay. Let us help you in planning your catered event by simply filling out the interest form at https://ironcactus.com/off-site-catering-request/. Once there, let us know where your event will be and how many people you need to feed. From there, we can help you prepare the perfect menu for your social engagement.
Perhaps what you're seeking is the perfect venue to hold a catered event. If that happens to be the case, you might consider one of our wonderful private dining rooms at our beautiful downtown Dallas location. The event spaces at the Iron Cactus can accommodate parties of any size for seated meals or cocktail hours. So when you need Mexican food catering in Dallas and you're looking for an intimate-sized space for friends and family or a large open-air setting for hundreds, the Iron Cactus can happily accommodate you. Just know that we're looking forward to working with you to make your event a rousing success in the New Year!