From wedding receptions to business conferences, there is always a need for restaurants with private rooms in Dallas. An event can call for so much more than a podium and a projector, just as a dining space can require more than just tables, linens and great food. At the Iron Cactus, you will find an institution that can handle the needs of both.
When you are in need of private dining or event space at restaurants with private rooms in Dallas, consider the Iron Cactus for a few reasons. First, we come fully equipped with audio/visual capabilities, so whether you want to run a slide show of the best pictures of the bride and groom or you need to display a PowerPoint presentation to your guests, the Iron Cactus has you covered.
In our Cactus room, you will find all the accoutrements you need, like a DVD player and complimentary wireless internet. Another great reason to consider the Iron Cactus for private dining is you can have access to your own full-service private bar.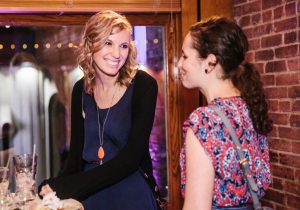 There's no need to leave your party and go wait in line for your next refreshing drink when you have your own bar in your event room and at your service.
The Iron Cactus can also accommodate a large number of guests for your private dining function or special event.
The Cactus Room comfortably seats 80 guests and can host as many as 110 for a cocktail-style function. Should you find that our event requires even more spacious confines, we are happy to make our Tapas Dining Room and Plaza Dining Room available to you. Each room offers a different experience, but all of them possess the class, comfort and style that the Iron Cactus is known for.
Restaurants with private rooms in Dallas can fill up quickly for special events, so don't delay. Inquire today about private dining and let us help you put on the perfect event. Fill out our In House Party Request today!