Are you looking for the best brunch buffet in Dallas, stocked full of your favorite breakfast and Tex-Mex favorites, plus a carving station and custom omelet station? If so, you need look no further than the Iron Cactus Mexican Grill and Margarita Bar. At the Iron Cactus, you'll find all your favorite dishes for brunch near me in Dallas, all at a price that will put a smile on your face.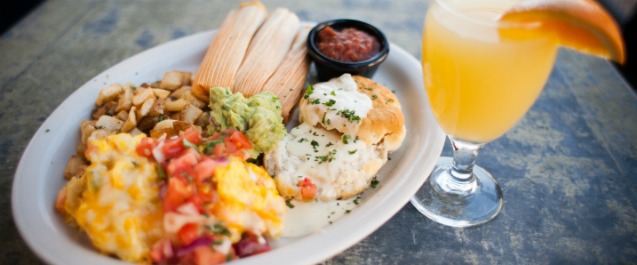 Plan your Sunday brunch near me in Dallas today by getting all your friends on board with the plan. If your friends balk at the idea of an amazing all you can eat brunch, make sure and let them know that all the great brunch offerings at Iron Cactus can be yours for the low price of $15.99. That will leave everyone with enough money left over to check out a movie after you eat! Never forget that the Iron Cactus brunch is easy on your wallet and reliably delicious.
Why not take advantage of the great summer weather for your brunch near me in Dallas? Try and grab a patio table and soak up that summer sun! If you're worried that it might be a bit too warm outside, the Iron Cactus has your back. You will find fans and misters all around to keep things comfortable on even the warmest summer days.
The dining options are practically limitless for your Iron Cactus brunch near me in Dallas. In the mood for something sweet? Grab a fresh-made Belgian waffle and top it with your favorite fruits and syrups! Maybe you would prefer something savory. If that's the direction you're leaning, then grab some chicken fajitas with all the fixin's! You'll also find tamales, tortilla soup, grilled vegetables, southwestern mac and cheese, salad and much more!
The dining, the price and the atmosphere all come together to create the prefect experience for a brunch near me in Dallas. And you'll find no better place for that brunch than the Iron Cactus. We look forward to seeing you this weekend for a fantastic brunch! Brunch is served Sundays from 10am until 3pm and a special brunch is available on the holidays.