If you happen to be planning a birthday, Easter or graduation party and need catering near me in Dallas, you'll certainly do well to consider the Iron Cactus Mexican Grill & Margarita Bar. We would be thrilled to help you provide the perfect meal for your occasion! From planning to execution, the professional catering team from the Iron Cactus will be there to help you every step of the way.
Let us start with the first step, scheduling your catering request. Start by clicking the link for our catering service, https://ironcactus.com/off-site-catering-request/.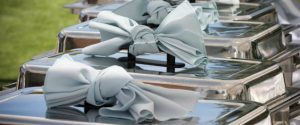 Here you will provide us with your contact info and a little bit of information about your event, like the number of guests you expect, the date you require catering near me in Dallas and the location of your event. From there, one of our catering professionals will contact you to fill in pertinent details like your menu options, plus linen, plating and flatware requirements, as well as staffing needs. Rest assured that we can provide any of your Iron Cactus favorites for your off-site party needs. Be sure to ask your catering consultant about the different options available or you can see a variety of catering menus. Then simply choose your favorite dishes or favorite menu and let us bring them to you hot and ready for your special event.
With Iron Cactus catering, we will work hard to ensure that you have everything you need for all your catering near me in Dallas needs. We believe it is our duty to make your special event the best it can be, and to make sure it lives up to your lofty expectations. Get the ball rolling today on your catering event, by contacting the Iron Cactus at https://ironcactus.com/off-site-catering-request/, or give us a call at 214-749-4766 and let us start prep on your next amazing event!
Catering Near Me In Dallas
was last modified:
May 10th, 2018
by