Don't say you haven't noticed. With the weather turning cool and the leaves changing colors, it's a sure-fire sign that it's time for you to consider booking your catering for your upcoming holiday party. And whether that's an office function or just a family get together, you'll find the best Mexican catering Dallas has to offer at The Iron Cactus!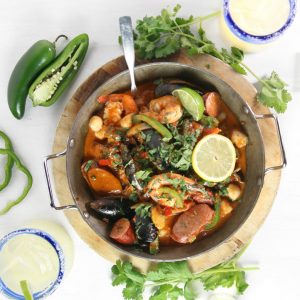 With November here and winter soon on its way, The Iron Cactus is now taking catering requests for Thanksgiving, Christmas and even New Year's. So if you, your family or your business are ready to take your holiday function to the next level with Mexican catering Dallas loves, schedule your catering request today and let us know what your needs are at https://ironcactus.com/off-site-catering-request/. In addition to holiday luncheons and family get-togethers, November is a popular month for "winter weddings," and no one caters a wedding quite like The Iron Cactus. We offer everything from tequila flights to dessert bar options on top of our already outstanding Mexican dining options. These special touches help to elevate an Iron Cactus catered event to a level unmatched by other caterers.
Don't forget, that crisp chill in the air is your reminder that it's time to schedule your holiday catered function. If you're in charge of scheduling catering for your office or you're looking into holiday dining options for your family function, remember that you'll find the great Mexican catering Dallas enjoys at The Iron Cactus! When it comes to scheduling your catered event, sooner is always better! Don't get left out in the cold and end up with a catering company you'd prefer not to use. Contact the Iron Cactus today to get the ball rolling. We will help you figure out how much food you need as well as the best menu for your function. Start the process right now and contact us at https://ironcactus.com/off-site-catering-request/ so we can make your holiday party the BEST holiday party!
Mexican Catering Dallas
was last modified:
February 12th, 2019
by