Cake Boss
This is the boss that brings baked goods and pastries, which are either homemade or store-bought at the local HEB. Regardless of how or where they got the delicious pastries, everyone devours them with or without coffee. By the end of the day, only crumbs are left.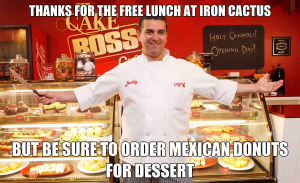 The Donald
This is the boss that brings out the best work you can deliver. Whether it's their intimidating presence, proven leadership success or unique hairstyle, you always try to make sure that you exceed this boss's expectations.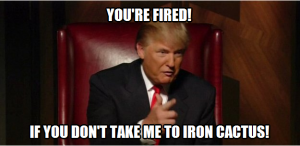 The Clean Freak
The boss that consistently reminds you to keep your desk, cube or office tidy, organized and sanitary. Their office has a large bottle of Purell not for them but for you to use before any meeting in their office. Their penchant for cleanliness is the same for the reports you hand in. They'll send you home to rest if they hear you sneeze more than once in a day.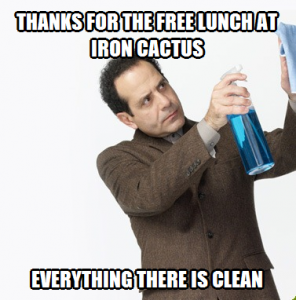 The One Of The Guys
This boss will keep you in their office to chat about the Dallas Cowboys, the Longhorns, the latest Groupon sale, or any topic that isn't work-related. Their at every cocktail happy hour and even organizes them sometimes. Unfortunately, since you've seen them drink a little too much at one of the many happy hours, you've lost some respect for them as your boss. Regardless, they're great to hang with and guaranteed to give you a great reference.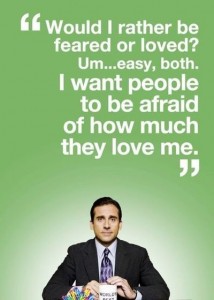 The Comedian
They have a witty remark about every situation. In meetings, they lead off the agenda with a funny one-liner. You question their decision making sometimes because you're unsure whether they're serious or kidding around. At times, they're just totally clueless, but you have faith that working for them will bring you promotion because if they can move up so can you.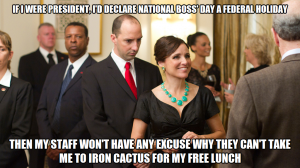 Take Your Boss to Iron Cactus North Austin (Stonelake Blvd.) or Iron Cactus Hill Country Galleria this Thursday, 10/16, for a free lunch!