You may be overwhelmed with all the year end lists, but there's no denying we all love reading them. So here's our list of ten awesome Iron Cactus related things in 2014. In other words, our year in review:
10.  Upon seeing Sofia Vergara throwback tequila at the Golden Globes with five lime wedges, we offered tequila Sofia Vergara Style for a limited time.
9. We were prepared to give away free fajitas if the Dallas Cowboys won the Super Bowl last year.
8. We introduced the Avocado Margarita made with Dulce Vida organic tequila. And it was delish!
7. And there was this promise made by SXSW attendees.
6. Our co-owner and general partner, Gary Manley, was featured on the cover of Cheers Magazine's April issue and described as one of the nation's tequila experts
5. We celebrated a Cinco De Mayo Fiesta for our Facebook Fans by giving away one $10 coupon.
4. We helped raise funds to set up a college fund for the two children of Austin, Texas-based Nancy and Mark Clifton, who had been battling various forms of cancer for more than a decade, through an online fundraising and our annual charity golf tournament.
3. We hosted our 17th Annual Tequila Tour. It has truly become the most unforgettable Austin tradition.
2. We gave away free tableside guacamole on National Guacamole Day. ICYMI, there always 2015.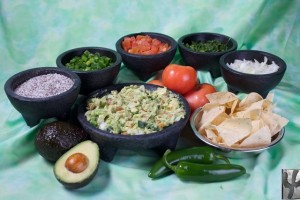 1. We made sure Black Friday retail workers were rewarded for their hard work with a free lunch at our North Austin and Galleria locations.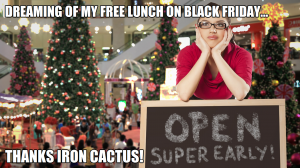 There were other awesome things that about Iron Cactus, but who wants to read more than 10 things on any list. That said, feel free to share with us your awesome moments at Iron Cactus. Don't forget to like us on Facebook, follow us on Twitter , on Instagram and on Google+ for entertaining posts and to win Iron Cactus gift cards.
Thanks for 2014 and we'll see y'all in 2015. We've got tons of awesome things cooking!