Are you craving the intimacy that comes with a private dining experience? Could you use a space that's large enough to accommodate friends and family or coworkers for a special event, but exclusive to your group? If you are in the market for restaurants with private dining rooms in Dallas, then look no further than the Iron Cactus Mexican Grill and Margarita Bar! At the Iron Cactus, we can offer you an intimate dining experience for your private function that offers you all the advantages that come with holding that event at an excellent restaurant.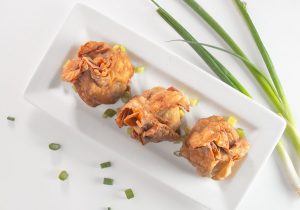 Many restaurants with private dining rooms in Dallas can offer you and your party a place to dine, but Iron Cactus can offer you so much more. Whether you're entertaining guests at a rehearsal dinner or communicating with clients for business, our private dining rooms are a cut above in terms of fulfilling your specific needs. Take our Cactus Room, for instance. The Cactus Room features a full-service private bar for your use, as well as a DVD player, audio/visual connections and wireless internet to run any slideshows or presentations you may require. But this room is far from just utilitarian, as it features seating with linen table cloths and a dedicated staff ready to serve your every need. The Cactus Room can accommodate 80 guests for a seated function or up to 110 for a cocktail-style event.
Do not think that you're limited to just one option for private dining at the Iron Cactus. Restaurants with private dining rooms in Dallas would be doing you a disservice if they didn't offer options to accommodate varied crowd sizes. Our Tapas Dining Room can handle 50 to 70 guests for an event, and when rented in conjunction with the Cactus Room, can serve groups as large as 150 people. For those truly thinking big, we can even offer you the entire restaurant for your event. Just imagine it… a three level event for you and 500 of your nearest and dearest! You can all enjoy the atmosphere and ambience that comes with Downtown Dallas with a spectacular night of dining and entertainment. Let the Iron Cactus help you start planning your private dining party today. Just click https://ironcactus.com/in-house-party-request/, give us a few details and let us set you up with an amazing dining experience today.