The weekend is never far away, just like you're never that far from the Iron Cactus Mexican Grill and Margarita Bar and our famous weekend brunch! When you ask yourself, "where can I find a great brunch near me in Austin," let your taste buds guide you to Austin's home for Mexican dining redefined. So grab your friends, bring your appetite and get ready to relax and enjoy a brunch worth your time and money.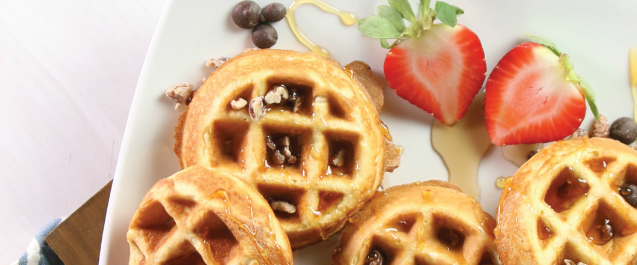 Iron Cactus holds brunch every Sunday, starting at 10am and running until 3pm. That gives you and your crew ample time to join us for a meal, whether you're an early bird to brunch or you prefer to sleep in late and let the day happen at a leisurely pace. No matter what time you arrive, you will be treated to south-of-the border favorites like enchiladas, migas, tamales and more. Add to that the many combinations you can put together with made-to-order omelets and waffles and you've got a recipe for a meal to remember! Your brunch near me in Austin gets even better on special occasions with Iron Cactus offering upgraded menu offerings for our holiday brunches. So if you find yourself in the mood for a special brunch on Easter, Mother's Day or more of your favorite holidays, you'll find shrimp, salmon, New York Strip steak and more added to our impressive brunch menu.
Brunch near me in Austin can take many forms depending on where you choose to dine. But if you choose to share a brunch with friends at the Iron Cactus, you're certain to celebrate in style with a meal beyond compare! Make the choice to spend your next brunch at Iron Cactus, located in Downtown Austin at 606 Trinity Street, Austin, TX 78701. Menus, maps and more are waiting for you at www.ironcactus.com.