The love of Tex-Mex cuisine in Austin is universal. And you can't throw a rock in this town without hitting a restaurant that claims it to be their specialty. However, not all Mexican restaurants are created equal. And even fewer still can offer quality Mexican food catering in Austin for any occasion you can imagine. What you will quickly come to realize is that the Iron Cactus Mexican Grill & Margarita Bar is among the best of the best when it comes to delicious Mexican food and first-rate catering for your private event needs.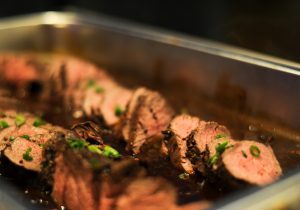 You know the Iron Cactus is home to impeccable Mexican cuisine, but did you know that you can easily have an amazing meal catered anywhere around town? Start your Mexican food catering in Austin journey by clicking the link for your off-site catering request. Here, you can give our catering representatives all the details about your event. How many guests do you need to feed? When and where is your event? Just let us know a little bit about our needs and we can work with you to create a menu that will be the perfect centerpiece for your special event.
When you do select the Iron Cactus for your Mexican food catering in Austin, you can rest assured that you're getting not only the highest quality Mexican cuisine, but, if you need it, that meal will be served by our most professional staff to make your catered event an affair to remember. The Iron Cactus can provide linens, plating, silverware and more for your event. All of this lends itself to making your catered event all the more special. So for a meal that's both delicious and professionally executed for your private event, make sure to choose the Iron Cactus Mexican Grill and Margarita Bar for your catering needs.