One of the largest parts of planning an event revolves around planning the food you intend to serve to your attendees. When it comes to Mexican food catering in Dallas, no restaurant can hold a candle to the food and service supplied by the Iron Cactus! The process of figuring out how many people you have to prepare food for and planning a menu is difficult enough, but then having to prepare and serve the food can make things even more stressful. So whether you're planning a business luncheon or a wedding reception, you can rest easy knowing that all of your catering needs will be cared for by the team at the Iron Cactus.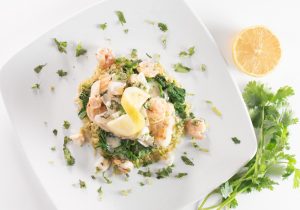 As you dip your toe into Mexican food catering in Dallas, you will find that the Iron Cactus will walk you through every step and make sure that you're comfortable with the entire process. First, we ask you to help give us an idea into the event you're looking to cater by giving us some details into your event. You can apprise us of your needs by filling out the information form found at the webpage https://ironcactus.com/off-site-catering-request/. There, you can let us know the date and length of your event, the number of guests you hope to feed, and give us some basic details about the venue where you plan on holding your catered event. Once we have these details, we will be able to help you with your next issue, the planning of your event's menu.
At the Iron Cactus, we will work with you to come up with the perfect menu to suit the needs of an event requiring Mexican food catering in Dallas. If your event requires a tapas-only menu, the Iron Cactus can supply just what you need. If it's a brunch menu with waffles, eggs, bacon, plus your Mexican favorites like tamales and enchiladas, that can be provided as well. Let us put our many years of catering experience to work for you by helping you assemble the perfect meal for your catered event!