There's never a bad time to plan a party in Austin, and as that is the case, private dining spaces can be tough to come by. Don't get left out in the cold without a place for your private event. Take the first step toward securing the perfect dining space in town, because when it comes to restaurants with private rooms in Austin, it's tough to beat the dining experience at the Iron Cactus!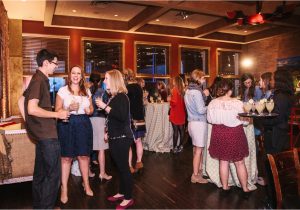 At the Iron Cactus, you will find spaces to accommodate parties of virtually any size. So whether you need a room that can accommodate a small private party, a wedding rehearsal dinner or a space that can service up to 500 guests, the Iron Cactus stands shoulder to shoulder with all other restaurants with private rooms in Austin. The Mezzanine level of the restaurant is the perfect size to support an intimate gathering of friends and family. The casual style of the room makes it the perfect setting for a cocktail function, and it can comfortably seat 40 guests for dining. And with an open view of the main dining room, your guests will be able to take in the whole scope of the restaurant and get some great people-watching in as well!
Perhaps you need space to accommodate a larger party, as many restaurants with private dining rooms in Austin provide. If that's the case, consider a party in the Cactus Room. It is the perfect venue for a cocktail function that can accommodate up to 120 people. With warm décor and your own private bar, the Cactus Room is the perfect place to celebrate or hold a private event. And if you need even more space than our private dining rooms can offer, you can always rent out our entire restaurant! The Iron Cactus can accommodate up to 500 guests with the best views of Sixth Street and historic Downtown Austin. But remember, folks are always booking parties in town, so don't get left out! Contact our private event staff today for more details on our private dining spaces. Send us your information to get the ball rolling at https://ironcactus.com/in-house-party-request/.