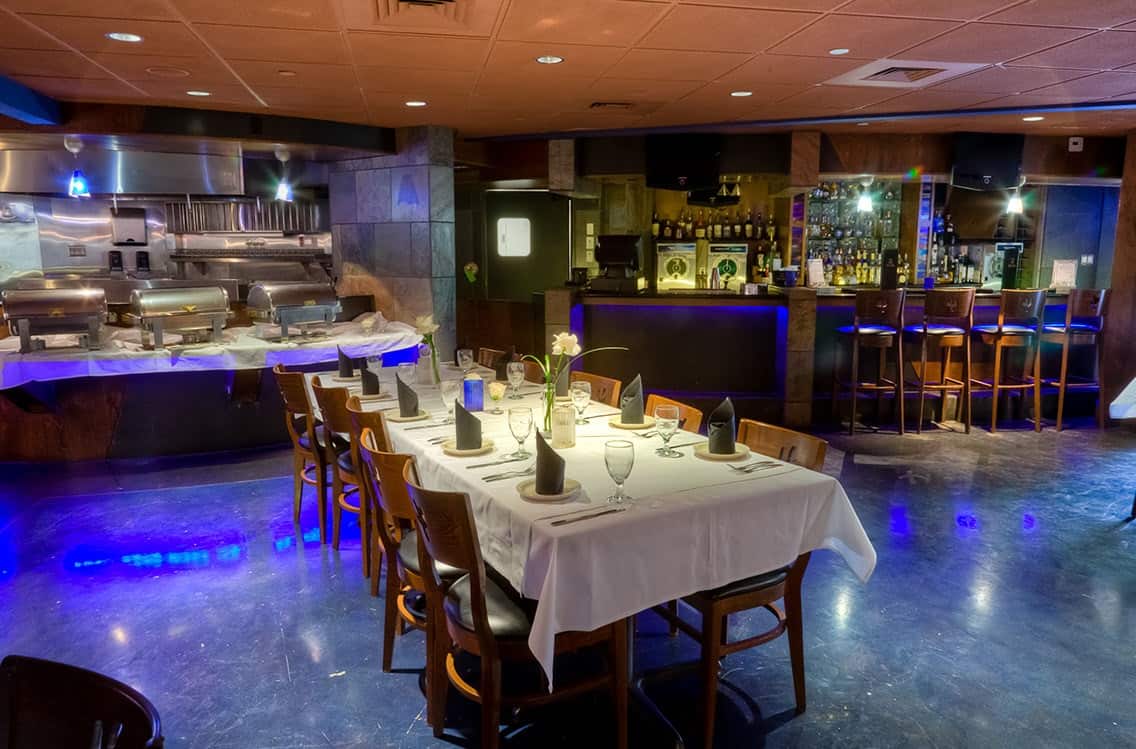 Wedding season is upon us and Iron Cactus Mexican Restaurants offer the best private dining rooms available in Texas. Are you looking for the perfect private dining room to host your wedding reception or rehearsal dinner? Planning a spring or summer wedding? Take a look at each of our amazing locations and what they can offer for your special day.
In San Antonio, Iron Cactus Mexican Restaurant is the jewel of the Riverwalk. Located across from the rustic La Mansion hotel, our private patio is a great place to relax. Watch the boats go by with the family and let us give you a Mexican dining experience you'll never forget. Our Agave Room at Iron Cactus Mexican Restaurant in San Antonio features an open tapas grill and is home to its own bar. The Agave Room in San Antonio can accommodate up to 90 seated guests or up to 125 guests for cocktail-style functions.
Iron Cactus Mexican Restaurant offers a great Austin location with private dining rooms for your next event. In Downtown Austin we present the flagship of our company featuring our famous rooftop patio and three floors of fantastic dining spaces. From hosting a 3-level event with accommodations for up to 500 guests to cocktail style functions of 120, nothing beats the atmosphere of downtown Austin. Sit on the patio and listen to the music coming up from the street!
If you're looking for private dining rooms for your next event, Iron Cactus Mexican Restaurants have you covered. Learn more about each of our locations at www.ironcactus.com.