As we inch closer and closer to holiday season, businesses all over town will begin booking their holiday parties. The last thing you want is to be left out in the cold and out of options for your office party, family reunion, holiday party, and more. That's why Iron Cactus offers the best in first-class catering nearby in Austin.
One option to take care of catering nearby in Austin is to book your party in one of our private dining rooms. Why not have your event held in the Cactus Room at our Downtown Austin location? This unique space maintains the décor of the restaurant proper, so you and your guests still get to enjoy the atmosphere and ambiance that makes Iron Cactus so famous. We also have smaller, casual settings available for more intimate cocktail style events. Taking things in the complete opposite direction, you can always book your party and use our entire restaurant. We can happily accommodate up to 500 guests for your function.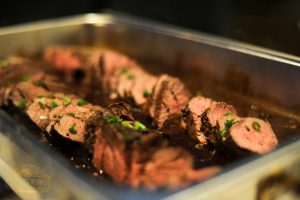 And while we can handle parties of virtually any size at our restaurant, Iron Cactus is pleased to provide catering nearby in Austin elsewhere. This means we can provide full service, including linens, dishes and flatware to the location of your choosing. And just because you choose off-site catering doesn't mean you have any less of our menu available to you. The whole Iron Cactus menu is yours to choose from, no matter your location. So whether you're seeking an event at one of our restaurants, in your office or even at your home, we can happily help you build the catered event to suit your needs.
Contact us to begin your request for catering nearby in Austin at https://ironcactus.com/off-site-catering-request/ for off-site catered functions, or at https://ironcactus.com/in-house-party-request/ to have your event at Iron Cactus. Just make sure you book soon as the holidays are just around the corner!