Hello, patron of fine Mexican cuisine.
The Mexican food near me in Austin you are looking for can be found at the Iron Cactus Mexican Grill & Margarita Bar, which has been named one of the Top Ten Tequila Bars in America. There, you will find a dazzling array of dishes that are faithful to the tastes and traditions of Mexico. Alongside these standout dishes you will find over 100 different types of tequila, offering you near limitless combinations of cocktails to savor.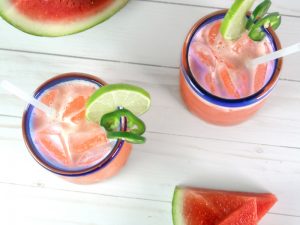 Your mission, diner, should you choose to accept it, is to enjoy a delicious dinner or breathtaking brunch at the go-to destination for the best Mexican food near me in Austin, the Iron Cactus. Choose from one of the many signature entrees, like the all-new Mexican Meatloaf, a dazzling combination of Angus sirloin, chorizo and bacon. This dish will make you nostalgic for mom's classic recipe, but will delight you with its redefined Mexican flavor profile. Or you could opt for an all-time favorite, the sizzling Iron Cactus fajitas. Served on a crackling hot platter with peppers and onions, you'll choose between certified Angus skirt steak, tequila-marinated chicken breast, adobo-marinated shrimp or herb-grilled vegetables. Your fajitas will then be accompanied by an array of your favorite toppings, like shredded lettuce, cheese, pico de gallo, guacamole and sour cream. Expect compliments a jealousy from your fellow diners after choosing an amazing meal.
As always, should you or any member of your dining party have an amazing time and a meal to remember, that's exactly what our plan was. You can start preparing for your visit now by taking a look at our expansive dining menu online anytime at www.ironcactus.com. There you can get an idea what awaits you at the Iron Cactus, the restaurant that's perfected Mexican food near me in Austin.
This blog will self-destruct in five seconds…
Mexican Food Near Me in Austin
was last modified:
February 12th, 2019
by