If you think about it, there's always a party to be planned. Whether it's an engagement party, rehearsal dinner, a family reunion or an office holiday party, the Iron Cactus has all the private dining rooms Austin could possibly need.
Conveniently located in the heart of downtown Austin's historic Sixth Street, the Iron Cactus will provide the perfect location for your private event that allows you to take advantage of the best of downtown Austin's social scene, while enjoying the exclusivity of your event in one of our luxurious private dining rooms, Austin. Our Cactus Room can accommodate up to 120 of your guests in your own personal oasis, while still maintaining that Sixth Street feel. Plus the Cactus Room gives you the exclusivity of your own private bar for you and your guests only.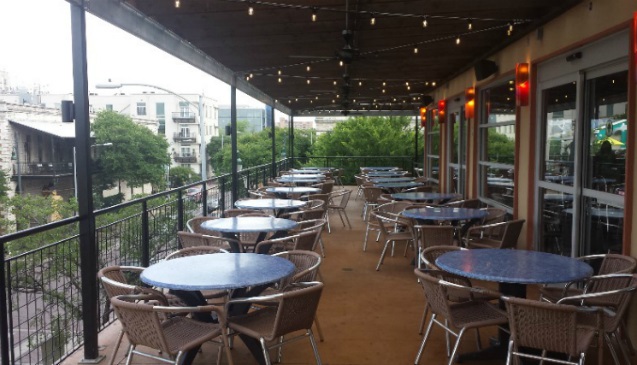 Another favorite option among the private dining rooms Austin loves so much is the Rooftop Patio at Iron Cactus. When what you seek is a relaxed social experience overlooking the downtown scene, our Rooftop Patio is the choice for you. The space lends itself well to a casual affair with loads of Austin style. We can seat 150 guests for a rooftop event, or accommodate 250 guests for a cocktail affair. And don't fear the elements! When Austin warms up, Iron Cactus is prepared with cool misting fans, and when it gets chilly, we'll warm your body with our comforting heaters (and a comforting meal!).
Regardless of the size of your private event, know that here at Iron Cactus we have private dining rooms Austin guests will fall in love with. So whether your event is for twenty people or for 2000 guests, we look forward to helping you with all of your needs. If you're ready to book your party now, you can do so at https://ironcactus.com/in-house-party-request/. For more information, contact us at 512.472.9240 or find us online at www.ironcactus.com.