Nestled right in the heart of Downtown Austin's historic Sixth Street District, you'll find the Iron Cactus Mexican Grill & Margarita Bar. One of the premier restaurants with private rooms in Austin, you will be able to find many rooms able to accommodate your needs regarding private parties and private events. That means if you are in need of a venue that's home to delicious Mexican food dining and can handle many guests, regardless of the size or type of event, the Iron Cactus is here for you.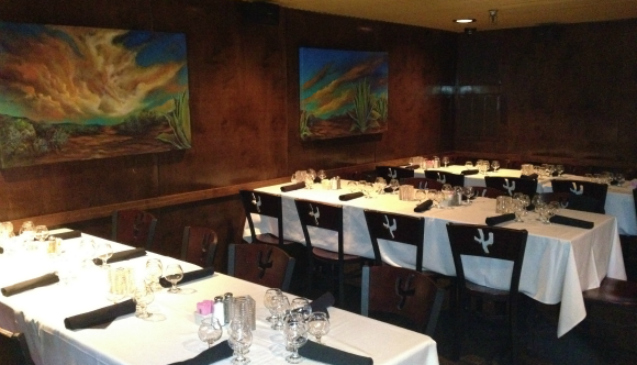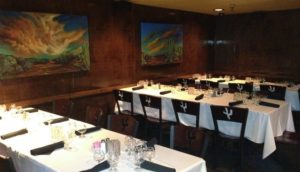 As far as private dining at Iron Cactus goes, we offer three separate areas that can be used for your private event. You might opt to use our Cactus Room for your event space. The Cactus Room maintains the same sense of décor and ambiance that you'll find in the rest of the restaurant, but with the added element of privacy for you and your guests. This room will seat 90 guests but can accommodate up to 120 people for a cocktail event. In addition to your own private bar, the Cactus Room is wired for your audio/video needs. You will also find the Cactus Room has its own side entrance for the use of your party. These are just a few of the great features you will find at the Iron Cactus, one of the best restaurants with private rooms in Austin.
In addition to the Cactus Room, the Iron Cactus offers private event space on our mezzanine level or on our roof top patio. And in the event you need a lot of space for many folks, we can help you host a three level event for up to 500 guests by renting the entire restaurant! Whatever it is that you seek in restaurants with private rooms in Austin, you will certainly find it at the Iron Cactus. Let us help you begin prepping for your special event now.