It can be difficult finding the perfect Austin, Dallas and San Antonio private dining rooms when planning an event. Are you planning an event or gathering in 2017? Iron Cactus Mexican restaurant is the perfect place to host your private party, event, or gathering. Since there are Austin, Dallas and San Antonio private dining rooms, you don't have to travel far to find the right location for your party. Iron Cactus offers the best private dining rooms and the best food to go with it.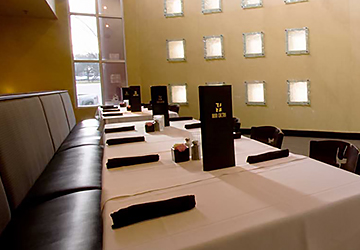 If you're planning a wedding, bridal shower, baby shower, bachelor party, birthday party, corporate meeting, or just a family gathering…we have the space to take your entire group. At Iron Cactus in Downtown Austin, you can host an event on all three levels of our Mexican restaurant that can host up to 500 people. How about a cocktail party for 120 people? No matter the size of your event, Iron Cactus Austin private dining rooms are the perfect place to be and is sure to please anyone who attends. If you're looking for a space in North Austin, Iron Cactus is happy to provide you with our "Cactus" Room. The Cactus Room, one of Austin private dining rooms, is completely enclosed, a rarity in North Austin, and great for private dinners, lunches, and corporate meetings. This room accommodates up to 40 guests seated or up to 50 guests for cocktail style functions.
Our Outdoor Patio is the best of any other North Austin Mexican Restaurant! Shaded by trees and accented with a large wall fountain, our outdoor patio is the perfect area to enjoy beautiful Austin weather. This area can be semi-private or be used a private dining room. Accommodations for up to 70 guests seated or 100 cocktail style are available. The Loft is located off the main dining room, the loft's high ceilings and natural light are just right for your small gatherings. This semi-private room accommodates up to 24 guests seated.
At Iron Cactus in Dallas, we have over 14,000 square feet of Dallas private dining rooms space on three floors overlooking the famous Pegasus Plaza available for your event. Enjoy fantastic views of downtown Dallas from our rooftop patio. In San Antonio, you must check out our Agave Room right on the Riverwalk. Part of Iron Cactus' San Antonio private dining rooms, this space can accommodate up to 90 seated guests or up to 125 guests for cocktail-style functions. Our Patio is located right on the river. This area can be semi-private or private. It is separated from the pedestrian walk way by a lovely garden. Enjoy the sights and sounds of the Riverwalk at this open-air patio. The patio can accommodate up to 85 seated guests or 120 cocktail style. The upper dining room can accommodate 40 guests comfortably for a seated dinner or 60 guests cocktail style.
The next time you are looking for Austin, Dallas and San Antonio private dining rooms for your event, big or small, be sure to check out Iron Cactus in Austin, North Austin, Dallas, and San Antonio.