In recent weeks, Iron Cactus in Stonelake and Hill Country Galleria have been speaking with a few parents who are active with their Project Graduation. So we decided to launch a program that will help local Austin high school Project Graduation groups raise much needed funds throughout the year. Therefore, we have declared ourselves as the Official Sponsor of Project Graduation for the graduating class of high schools in Austin. [Note: If you're Project Graduation would like to be considered for a fundraising effort, please email projectgraduation@ironcactus.com . Open to Austin-area high schools only for now.]
From October 26 to October 30, we are donating 10% of food sales after 5 p.m. at Iron Cactus North Austin (10001 Stonelake Blvd.) to Westwood High School's Project Graduation. Log in to Facebook and see details here.
Since we're talking high school graduation, we thought it fitting to compile 11 of the funniest high school senior yearbook quotes we found on the interwebs. [Editor's note: Hopefully, none of these are your kids.]
1. Kevin Chang
2. Jason Avina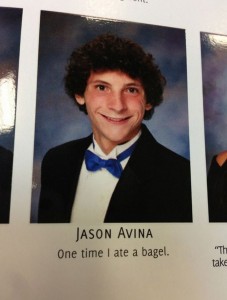 3. Donnie Vaught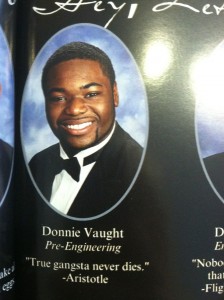 4. Joanna Clark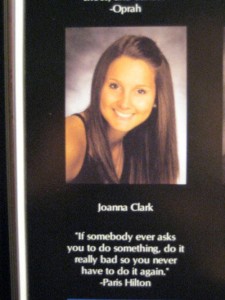 5. Amanda Taggert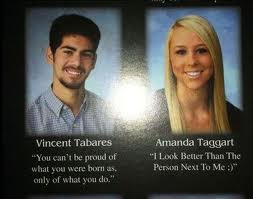 6. Katia Perez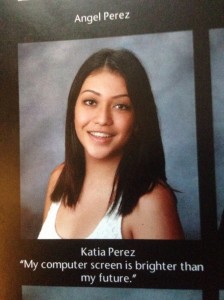 7. The O'Keefe Brothers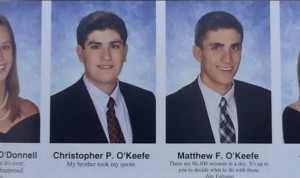 8. Diane Cuyno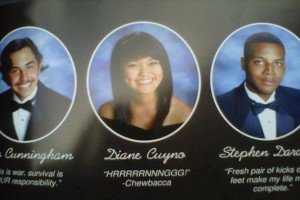 9. Raza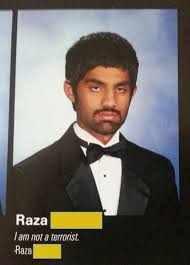 10. Lucas
11. Sean and Stephanie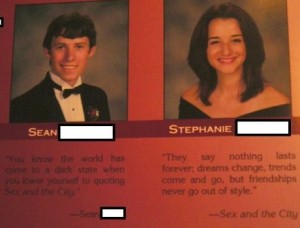 If you're planning a graduation party for your high school senior, please contact our catering and events director, Rhyann Bull, at (512-692-8059).