As times change, tastes change. There's always a rush to crown the next greatest cuisine, but there are some flavors that stand the test of time. And the biggest flavor that will never go out of favor is that of delicious Mexican dishes. So when you're considering the many delicious offerings at the Mexican restaurants downtown Austin has to offer, make sure you choose the Iron Cactus for fine Mexican dining.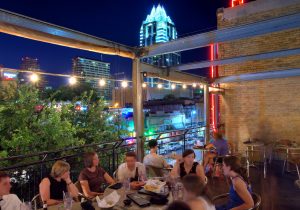 Something great about the cuisine at Iron Cactus is that you'll always find flavors that suit all tastes and palates, whether you seek unique or comforting offerings. Want to get a taste of something other Mexican restaurants downtown Austin won't offer? Why not order up some Picadillo Purses? Wrapped in crispy phyllo dough, you'll find seasoned ground sirloin melded perfectly with roasted corn, carrots and pepper jack cheese. Once you pop one of these morsels in your mouth, you won't want to stop. Or why not enjoy a perfect combination of seafood and Mexican flavors with our fresh mussels? Steamed fresh and topped with a charred tomato butter sauce and serrano peppers, this dish will dance along your tongue and leave a smile on your face.
Comfort comes in many flavors at the Iron Cactus as well. The Mexican restaurants downtown Austin has to offer would have a hard time reaching the height of comfort you'll get from trying our delectable Mexican Meatloaf. Combine sirloin, chorizo and bacon and you will find yourself in comfort food heaven. This dish comes complete with green chile bacon mashed potatoes and Mexican street corn to create a meal that evokes home cooking and Mexican sensibilities at the same time. Try it and see how delicious and comforting the Iron Cactus can be! Join us for dining today at our Downtown Austin location at 606 Trinity Street, Austin, TX 78701.